Continuing Education In Photography Degree
Successful photographers continue their education beyond their photography degree. There is always something more to learn. Imagine the entirely new world of information when photographers started utilizing digital cameras and not just film cameras! There will forever be equipment developments in the field, new cameras, new lenses, and new software. Photographers need to keep up-to-date and ensure they are offering all available services and the best possible outcome for their clients and employers.
Photographers are not licensed and have no specific requirement for continuing education. Photographers may voluntarily choose to become credentialed. Additional studies, therefore, are about learning new equipment, new skills, and new techniques that serve the photographer's work. Photographers might use continuing education to explore Photoshop more or to develop additional portraiture techniques.
Fortunately, a wealth of continuing education opportunities exists. Photography schools commonly offer seminars, workshops, and lectures. Photographers can add to their skill set through a one-time lecture or seminar, a summer workshop, or a short course. New York University's School of Continuing and Professional Studies, for instance, offers summer programming including Street Photography, Introduction to Digital Black-and-White Photography, and Digital Photography: Shooting Workshop. The Center for Documentary Studies at Duke University in North Carolina offers certificate programs, summer institutes, and weekend courses including beginning through advanced courses in documentary studies.
Product photographers might choose a food photography workshop. Photographers looking to expand their wheelhouse might choose Pratt Institute's Program in Interactive Media. Those looking to hone their digital skills might attend Digital Photography: Refining Your Technique at Rice University's Glasscock School of Continuing Studies. Learn additional business skills with a Professional Photographers of America workshop.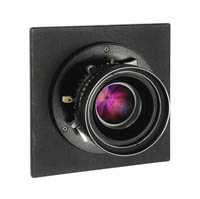 Photographers can also take advantage of photography events and conferences such as Imaging USA to learn about new products and techniques. Imaging USA is the longest-running national photographic convention, expo, and imaging exhibition. Offered in January at a rotating location, this convention allows photographers to see new technology firsthand and to gather the latest and greatest in both photography and the photographic businesses. Photographers should also consider Photoshop Conference & Expo, offering world-class photography and lighting instructors. Photographers should also look for regional and state conventions for continuing education opportunities closer to home.
There are a wealth of opportunities for photographers to increase their knowledge base and skills. A variety of programs can be found at colleges, universities, and art schools through short and long-term programs. Photographers should also take advantage of the networking opportunities at continuing education events.